30. Mastodon
Mastodon are a band that simply cannot be classified under metal's endless sea of subgenres. Their early recordings are deeply rooted in sludge and hardcore, but they broke free from these restraints beginning with the crucial 'Leviathan' and the epic track "Hearts Alive." Fully capable of just about anything, Mastodon seemingly did everything on the frenzied "Blood Mountain.' With drumming dynamo Brann Dailor behind the kit, he's able to wrangle in the band's most mind-bending parts with his dominant sense of swing. From the progressive efforts of 'Crack the Skye' to the riffmania of 'The Hunter' to the psychedelic and hooky 'Once More 'Round the Sun,' Mastodon's stock has only risen with each new record.
29. Opeth
Long before harsh and clean vocals became somewhat of a staple in heavy metal, Sweden's Opeth were utilizing the dual-threat attack to highlight the light and dark moods of their unique brand of progressive death metal. Leader Mikael Akerfeldt has been the driving force, rounded out by a consistently elite cast of musicians, capable of herculean death metal moments and airy, lighter arrangements alongside exploratory playing bringing in a wealth of outside influences. 'Blackwater Park' stands as the group's crowning achievement, but there's truly no bad, or even just marginally okay record here — it's all top shelf for this regal act.
28. Tool
Tool have one of the most dedicated and insatiable fanbases in all of music, never mind just in rock and metal circles. With just four albums and two EPs to their name, the progressive act has earned platinum certification for each album as well as their 1992 EP, 'Opiate.' Pushing boundaries utilizing complex time signatures and changes as well as incredibly deep, philosophical lyrics from Maynard James Keenan, fans treat Tool almost as its own religion, bowing down at the altar of all-time records like 'Lateralus' and 'Ænima.'
27. Children of Bodom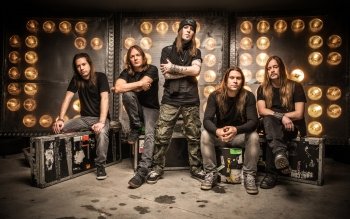 Children of Bodom mastermind Alexi Laiho was just 17 when he wrote the band's 'Something Wild' debut. Regarded as one of the fastest guitarists in the world, the icon's neoclassical shredding has been the cornerstone of Bodom's sound. Laiho's glam metal influences are charmingly in place through his clever use of hooks, best exemplified on 2000's 'Follow the Reaper' and its all-time cuts like "Bodom After Midnight" and "Mask of Sanity." Experimenting with more rhythm-centric efforts later in their career, Bodom recaptured the magic best on 'Halo of Blood,' offerings fans the best of both sides.
26. Dream Theater
When it comes to progressive metal, there's no band more encompassing than Dream Theater. Individually or as a collective, their musicianship is of an elite, other-worldy caliber, coming across as genuine masters of their respective roles. With their breakthrough record, 'Images and Words,' Dream Theater stormed the prog metal scene in 1992 with hit songs like "Pull Me Under" and "Take the Time." Their concept record, 'Metropolis Pt. 2: Scenes From a Memory' is another standout effort on all fronts and the band re-upped on a concept record in 2016 with the massive double album, 'The Astonishing.'
25. Korn
Korn came to prominence as one of the early purveyors of nu-metal, highlighted by ultra low, chugging rhythms which were brought to new heights through the manic vocal delivery of frontman Jonathan Davis. The nervous tension he built across the band's first handful of records was devastatingly palpable, making albums like 'Korn,' 'Follow the Leader' and 'Issues' so mesmerizing and simultaneously disturbing. Korn's sound has shifted heavily over the last decade, even experimenting with dubstep on 'The Path of Totality.' The first seven albums have all been certified platinum, four of them going multiplatinum.
24. Overkill
Overkill are one of thrash's most consistent bands and even managed to weather the troubling '90s with a relatively strong string of albums. Their best '80s efforts like 'Taking Over' and 'The Years of Decay' still stand as monumental thrash records, as does 1991's 'Horrorscope.' The New Jersey boys gave themselves a shot in the thigh with 'Ironbound,' sounding revitalized and as genuine as their heyday, further cementing their status with modern day standouts in 'The Electric Age' and 'White Devil Armory.'
23. Type O Negative
Known as 'Four D—ks From Brooklyn,' Type O Negative's sense of humor was rather black, but not without its cheekiness. Initially carrying over more fleshed out thrashy stylings from Carnivore, Peter Steele and co. helped give rise to gothic metal with 'Bloody Kisses' and 'Love it to Death.' Perennially described as Black Sabbath meets the Beatles, their sound is gloomy, but reprieve is found in the more sunshine, Beatles-like moments and that unforgettable whit and charm of the late hulking frontman.
22. Kreator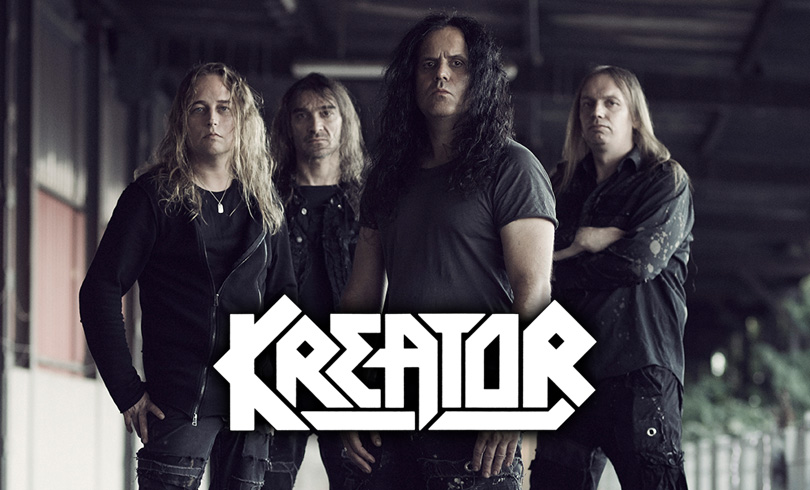 German thrash legends Kreator truly made their most devastating impact in 1986 with 'Pleasure to Kill.' The album can rival Slayer's 'Reign in Blood' (also released in 1986) for its sheer aggression and manic speed. Led by constants in vocalist / guitarist Mille Petrozza and drummer Ventor (save for two years), Kreator are shapeshifters, slowing things down on the standout 'Coma of Souls' and rebounding from the '90s with a reinvented style, heavily emphasizing melody on 'Violent Revolution' and 'Enemy of God,' coupled with Petrozza's lyrical themes of lower class rebellion and apocalyptic devastation.
21. Venom
Very few metal bands can claim to be as influential as the power trio Venom. Taking the rumble and speed of Motorhead and warping into something more sinister altogether, the band's Satanic themes and wild image were uninhibited savagery. 'Welcome to Hell' changed the metal landscape forever in 1981, followed by 'Black Metal' and 'At War With Satan.' Giving rise to what became the first wave of black metal, Venom's impact helped usher in extreme metal, proving attitude could supersede technical abilities if done properly.
20. Queensryche
Queensryche built up a significant amount of buzz with the 'Queen of the Reich' EP, parlaying it into a record contract where they stuck their flag in progressive metal lands with their debut full length 'The Warning.' Featuring searing twin leads from Chris DeGarmo and Michael Wilton, Eddie Jackson's thoughtful bass lines, Scott Rockenfield's artful drumming and powerhouse singer Geoff Tate, the band went on a dominant album streak, following it up with 'Rage for Order,' the masterpiece 'Operation: Mindcrime' and the commercial smash hit record 'Empire,' further staking their claim on early prog metal. Rebounding from a nasty divorce with Tate, the band brought in Todd La Torre in 2012, which has been met with rabid enthusiasm from their dedicated fans.
19. Napalm Death
Forming as a hardcore punk outfit in 1981, Napalm Death moved into heavier territories over the ensuing handful of years, shaping the grindcore genre. Mick Harris' revolutionary drumming incorporated blast beats to propel the fury of the band's notoriously short and unlawfully speedy songs. Moving past the 'blast and fill' moments after 'Scum' and 'From Enslavement to Obliteration,' Napalm Death wove death metal aspects into their sound when vocalist Barney Greenway joined the outfit. They've been seesawing between the two styles since and are still going strong and are just as virulent as ever.
18. Motley Crue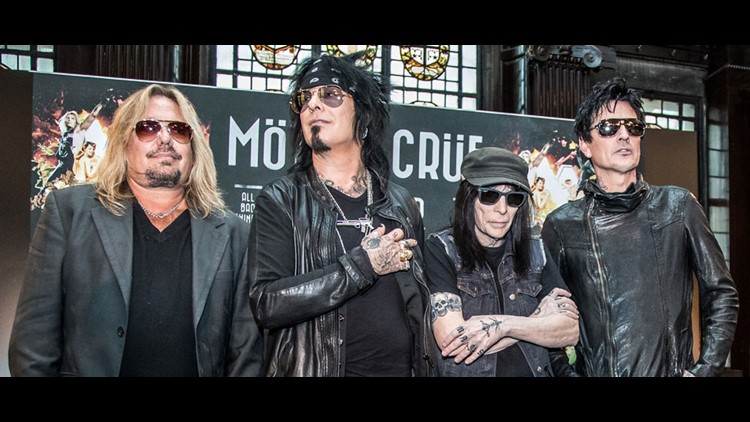 Before the glam metal craze went into full effect, the fearsome foursome in Motley Crue kick-started the scene with their raw and youthful 'Too Fast for Love' debut. Though their reputation for wanton destruction and substance abuse routinely got the best of them, they clawed at the lid of the coffin and refused to go down. 'Dr. Feelgood' was one of the best selling records of the decade as Nikki Sixx was granted a second chance at life after being pronounced dead. You can call it "sex, drugs and rock 'n' roll" but the quicker way to relay the famous adage is to simply utter "Motley Crue."
17. Nightwish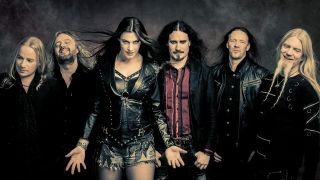 Nightwish was founded in 1996 by keyboardist Tuomas Holopainen. Initially attempting to create acoustic music, he recruited trained opera vocalist Tarja Turunen, but soon added full metal band instrumentation in the persons of guitarist Emppo Vuorinen, bassist Sami Vänskä, and drummer Jukka Nevalainen. Nightwish's demos landed them a contract with the Finnish label Spinefarm, which released their debut album, Angels Fall First, in late 1997 (it appeared in the rest of Europe the following year). The follow-up, Oceanborn, appeared in late 1998 and made Nightwish a bona fide mainstream success in their homeland; the album reached the Finnish Top Five and spun off three Top Ten singles.
16. System of a Down
System of a Down found massive success in the unlikeliest of places. The band's hyper-eccentric styling comes off as abrasive, perplexing and genuinely wacky at times, but it's also downright catchy. After the release of their dynamic debut, SOAD shot themselves out of a cannon on a massive upward trajectory with 'Toxicity,' one of the great metal albums of the 21st century. The sessions were so fruitful it yielded 'Steal This Album,' a record of tracks from the 'Toxicity' sessions that stood tall on its own. The band cemented its perch atop the metal world with the albums 'Mezmerize' and 'Hypnotize.' Throughout their recordings, politically-charged lyrics alternate with almost nonsensical lines, creating a musical powder keg.